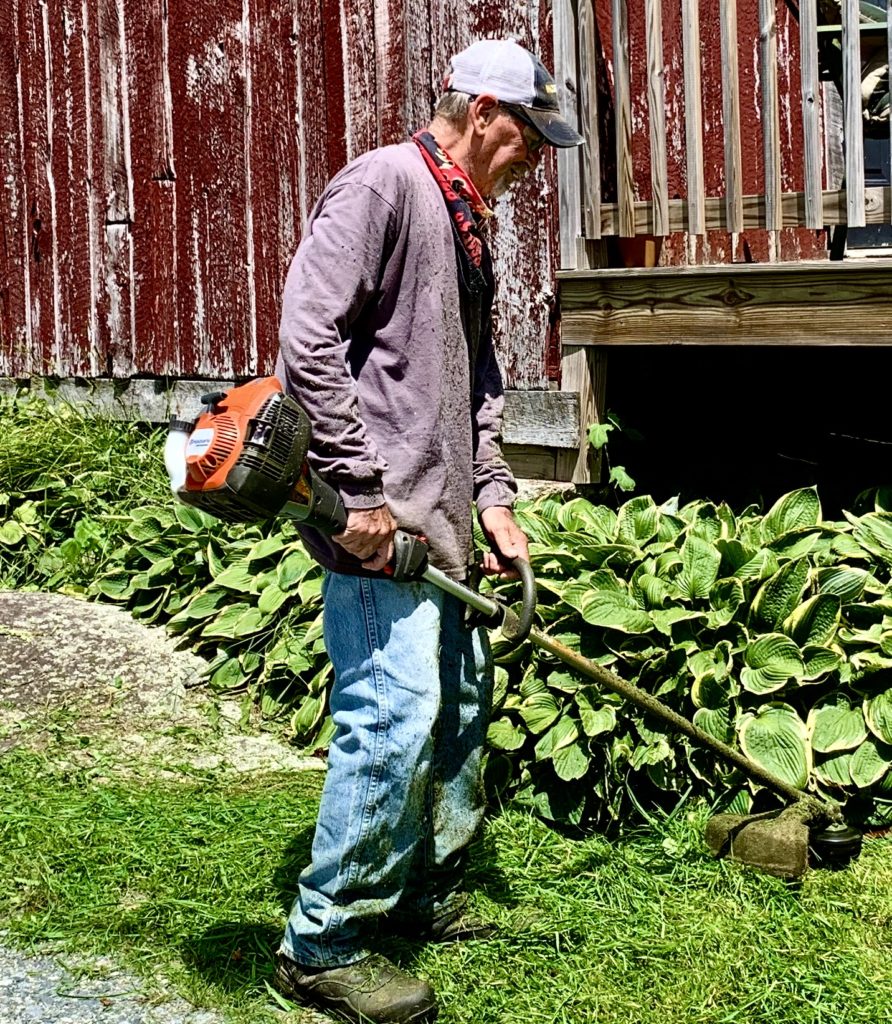 This is without a doubt the toughest announcement we have ever had to make at Spirit Ride. Sadly, we have lost a member of our Spirit Ride Family, Scott McDonough, or as he was known around here, "Mr. Scott". If you've spent any time on the Spirit Ride campus, you have undoubtedly come to know him. Not only was he dedicated to maintaining beautifully manicured and safe grounds for our riders, families, and horses…he was dedicated to our mission. Always supportive and always there when needed, he made our world a better place.  Whether that meant weed-whacking along the fences and trails, parking cars at the Derby, or walking a goat in a parade …Mr. Scott always said, "Sure!" with a happy heart and a smile. When complimented on how beautiful things looked his answer was unwavering, "I just want the families here to be happy." An avid Harley-Davidson motorcycle rider, he shared his passion with our kiddos by donating HD doo-rags to wear under their helmets.
At the time, we only had very clinical-looking blue paper hair nets for our riders to wear. The paper caps helped to keep the helmets sanitary but caused the riders to sweat and itch. Not only did the riders appreciate the sweat-wicking aspects of the doo-rags – they felt pretty 'cool', too! (As you can see in this photo that Jake's mom sent us after she heard of Scott's passing.)
Craig and I met Scott at the Church of the Holy Cross, Valle Crucis. His dedication to his faith, his church, and his family was evident in everything he did. A retired nurse, Scott was always drawn to giving and caring for others. After his father passed away three years ago, Scott devoted much of his time to his mom, Claire. Scott McDonough will be missed by many, but as sad as we are to lose a friend, we are grateful for his life and the time he shared with us.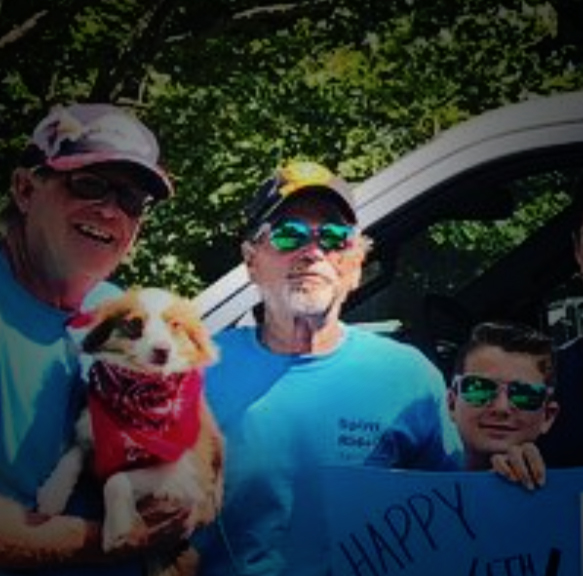 This morning, looking out at the freshly cut grass following the fence line to the main road, I am reminded of the importance of living life to the fullest and making sure that those you love know that they are loved. Scott was a wonderfully consistent example of both. He will truly be missed – but will live in our hearts always.
God bless you, Scott, and may your spirit soar.