UPDATE March 25, 2021:
Opening day of lessons will be the day after Memorial Day, Tuesday, June 1st, 2021!!!  We plan on opening where we left off in November – at Step 3.  Our hope is that we will be able to fully open (Step 4 below) this season.  Below you will find an excerpt from our Re-Opening Procedures/Steps document.
Step 3: Partial Re-Opening (Late Spring/Early Summer)
Clients who fall into the following three categories will be eligible* during Step 3.
Independent riders that require no sidewalker.
Riders that require only one sidewalker and parent is willing and physically able** to serve in that role.
Riders that require two sidewalkers and have two members of the same household (over age 14) that are willing and physically able to serve in that role. NOTE: There may be a few circumstances where an outside volunteer is able to sidewalk (ex: child's regular healthcare assistant) this is made through an agreement with both the volunteer and the family.
In addition…
Riders must be able to quickly walk away (or easily/swiftly be carried away) from horse when on the ground and asked to 'back up', or during an emergency dismount.
Riders must have a healthy immune system and no upper respiratory complications.
Rider must be able to keep facemask on without it compromising ability to engage in lesson.
Sidewalker must agree to wear a face mask at all times.
All Therapy Team members are strongly encouraged to be immunized against COVID-19.
Non-Household Volunteers such as Horse Leader, Instructor, and/or Back-Spot must wear a face mask AT ALL TIMES. Face masks should be washed at the end of the day or disposed of if disposable.
Rider must understand and agree to and/or be able to be held six feet from individuals outside of his/her household. If parent feels that staying six feet away from the instructor will cause emotional distress to the rider, it is advised to begin therapy during Step 3.
Lessons during this step may be abbreviated and may deviate from the typical lesson, (e.g., limited or no grooming, riding, manipulatives, or trail work.)
Step 4: Fully Open (Unknown – dependent on health data)
All accepted riders are eligible including riders who may require more than one person (non-household volunteer with specific emergency dismount training) for stability while riding.
Non-household volunteers may serve as side-walkers.
All areas of the center open to clients and families.
RULES, PROCEDURES, and EXPECTATIONS DOCUMENT will be updated for the health and safety of our riders.
Sidewalker Requirements
Sidewalkers must be able to:
demonstrate that they can safely catch and remove rider from horse quickly
walk at a rigorous pace up and down hills and on uneven surfaces for 45 minutes
demonstrate that they understand and can implement basic horse safety rules
provide needed support for individual rider's needs*** without the assistance of the instructor or other volunteer(s).
* Executive Director has final say as to safe eligibility of all riders.
** See section, "Sidewalker Requirements"
*** If the rider relies on the sidewalkers for support and balance on the horse – sidewalkers must have specific training and be capable of physically providing needed support.
——————-
UPDATE November 1st!
Thank you to EVERYONE who made this past season possible.  Our volunteers are amazing and our families are the best in the world.  We wish we could have seen all of you this season and have hope that next season will bring health and happiness to ALL!!!  Enjoy your winter break and stay in touch!
UPDATE September 9th:
Finally! The governor has moved us into Phase 2.5 and we will be moving forward to our 3rd Step of re-opening.  (If you would like a detailed list of what that involves – please request our "Infectious Disease Protocols and Reopening Plan" via email.) Parents whose children meet the requirents for this step are currently being contacted for scheduling and as soon as that is completed we will reach out to a limited number of volunteers as per the protocol.  We wish that everyone could be back right now – but we are dedicated to maintaining the healthiest and safest environment possible.
As always…live like the horse: kick your heels up when you're happy, take long naps in the sun, eat plenty of greens, drink lots of water, and communicate often with your 'herd'.
UPDATE June 18th:
Hey there!
Things are moving forward at SRTC and the horses are all enjoying their new exercise routine.  They are working hard to get in shape so that they can do their best for their riders when they come back.  Speaking of coming back…look for an email soon with a very detailed Re-Opening plan. We've made some changes – but change is where growth occurs and we will be stronger because of it. If you missed the email for some reason – email SpiritRideNC@gmail.com to make sure you are on our mailing list.
Remember……live like the horse: kick your heels up when you're happy, take long naps in the sun, eat plenty of greens, drink lots of water, and communicate often with your 'herd'.
UPDATE May 26th:
Hello Spirit Ride Family –
We hope you all had a relaxing and enjoyable Memorial Day weekend. It was quiet here and we couldn't help but reflect on the fact that we would normally be in full swing with riders and families coming and going every hour. Because they are our number one concern – we are forced to remain in a 'wait-and-see' mode. Sadly, our state reported the highest one day spike of COVID-19 cases over the weekend. So we feel it is wise to stand by our original statement that we should remain cautious until we can all hug each other freely.
In the meantime, we have been working hard to make Spirit Ride even more effective when we do reopen.  Patty has been taking numerous online continueing education courses for her Equine Interaction Professional board recertification and is coming up with some exciting new lesson plans. New additions are being added to the Sensory Trail, the mounting ramp is being redesigned for safer and quicker loading, and fences are being repaired and painted. The horses began an exercise training program so that they can be in top shape when their kids come back.
Please continue to let us know how you are doing  – the horses love facetiming with their riders!
UPDATE May 11th:
Hi friends –
Nothing has changed since our last update on April 24th.  We are just in a 'wait-and-see' holding pattern.  You can trust that we will make the safest decisions for our riders, volunteers, and animals.  Stay safe and take care of yourselves – we miss you all!
——————————————————
UPDATE April 24th:
Due to the COVID-19 pandemic the Spring Session has unfortunately been cancelled. In addition, all Volunteer Training dates have been postponed until further notice. If you are interested in applying for placement in our program please complete the Client Application Form fully, scan the forms and email them to Executive Director, Patty Adams at SpiritRideNC@gmail.com.  If you are interested in volunteering with us, please sign up for our mailing list so that you don't miss an announcement. We will continue to update information here as decisions are made.
Hang in there – everything WILL get better. We look forward to opening our doors as soon as it is safe to hug each other freely!  For now – stay healthy by staying home.
———————————————————
UPDATE April 2nd:
Sadly, the annual Derby Party Fundraiser has now been CANCELLED. We are in the process of searching for and writing grants to help cover costs for our basic operational needs such as horse care and safe enclosure maintenance.  Please keep our Spirit Ride families in your prayers.  This time has been particularly stressful on our riders and their families. We continue to enjoy FaceTime and Zoom video calls between our riders and their horses – and are providing fun activities and resources to those who request them. Everyone at the farm is healthy and well. Brogan is particularly enjoying this last snap of cool weather and running around 'pestering' his big brothers. The chicks are getting bigger each day and Li'l G and Sophie are thrilled that the grass is growing long and green!
Spirit Riders – Remember to post pictures of your 'Social Distancing' coloring page and let us know what you found around your house that is 6′ long!
Stay safe. Stay home.
———————————————————
March 17th, 2020
Dear Spirit Ride Family,
With sadness, we must let you know that our annual Derby Party Fundraiser w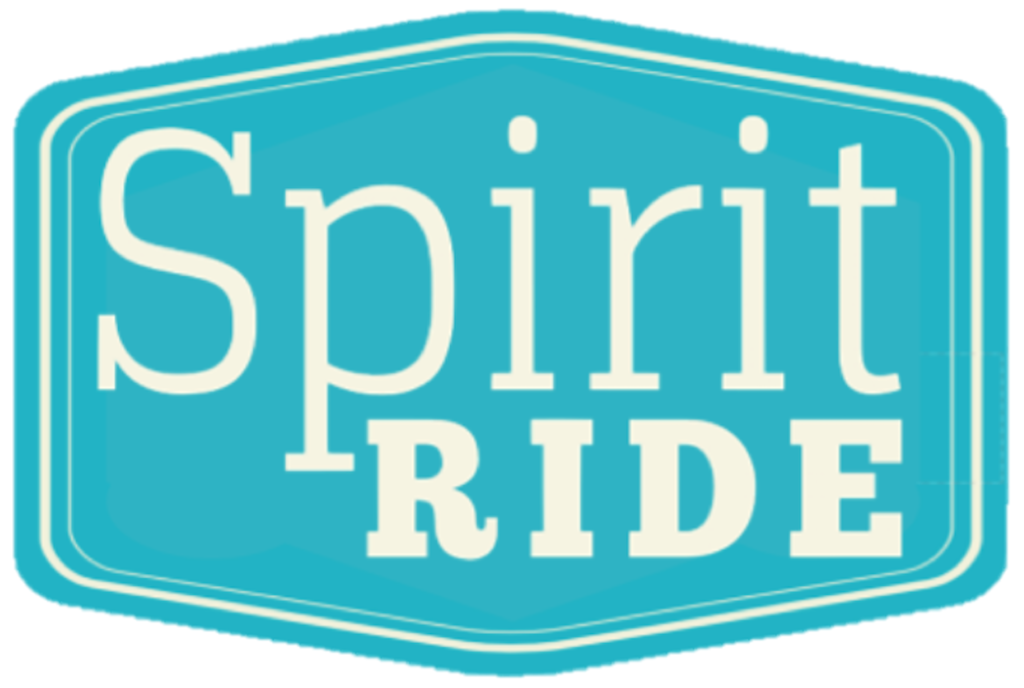 ill not take place on May 2nd of this year. While this fundraiser covers 42% of our expenditures, we are more concerned with the health and wellbeing of all who volunteer and all who
participate. For those of you who have already purchased tickets, you
will receive a full refund which will include all processing fees. Please be patient as we are researching ways to efficiently handle this transaction.
As you all know, this is a time when decisions are announced and changed daily – or at times hourly. The one thing that we can say with certainty at this point is that the Derby Party Fundraiser will not be held on May 2nd, 2020. There are several options that we are exploring and we will keep you updated as decisions are made. If any of you have suggestions – we would love to hear them.
In an effort to be extra cautious with the health of our horses, volunteer staff, and especially our riders (many of whom are vulnerable to respiratory complications) the farm will be closed until it is safe for us all to hug one another freely.
We have offered the opportunity to our riders to FaceTime their horse to help decrease any anxiety they may be feeling at this time. On the bright side – this unexpected downtime gives us an opportunity to create new and exciting lesson plans, spoil the horses, and care for the farm's newest residents – eight adorable little Isa Brown baby chicks.
Thank you for understanding and for being such an important part of the Spirit Ride Family.
Everything WILL be ok. Until then…live like the horse: kick your heels up when you're happy, take long naps in the sun, eat plenty of greens, drink lots of water, and communicate often with your 'herd'.
Much love and care,
Craig and Patty Adams