This week, our 'Spirit Spotlight', moves to SRTC's Curriculum Director, Mary Belanger.  Mary is originally from Daytona Beach, Florida – but she and her husband, Dave, have enjoyed being full-time residents of the high country for the past thirty years.  As a girl growing up in Florida, Mary loved spending time hopping on her pony, Prince, and playing 'teacher' with her brother, sister, and any friend that would play along.
Her love for the outdoors and education never waned and she turned that passion into a long and successful career in teaching. Mary received her bachelor's degree in education from the University of Central Florida which, at the time, was named 'Florida Technical University'. While attending college she was also busy raising a family with her first husband, Ted Lewis (b.1933 – d.1981).  College classes were a 'family event' as Ted helped with projects and her children often went to classes with her. Not surprisingly, both her son and daughter followed her career path into education.
Mary was a first-grade teacher for many years and particularly enjoyed working with students who found reading a challenge. Her ability as a Reading Specialist was highly recognized. However, the need to learn and grow took her to the University of South Florida where she received her Master's Degree in Gifted Education.  This broad spectrum of knowledge has proven to be invaluable to the riders at Spirit Ride.  While many of our rider's face challenges in the area of language or reading, they are often extremely gifted in other areas.  Mary is able to recognize this and offer suggestions for individualized lesson plans that are not only creative – but very effective.
Green Valley School was her 'school family' for many years prior to her retirement.  Not only was she dedicated to her sixth-grade students, but loved coaching the Eaglettes and Lady Eagles Dance Team.  This knowledge of dance and movement allows her to truly understand the importance of proprioceptive and kinesthetic modalities as they pertain to Equine Therapy.
All of the kids at SRTC absolutely love her!  It is not uncommon for her to hear one of them squeal 'Gramma Mary' when spotted shopping at a local store (more often than not – buying items to add to the manipulative supply drawer at Spirit Ride).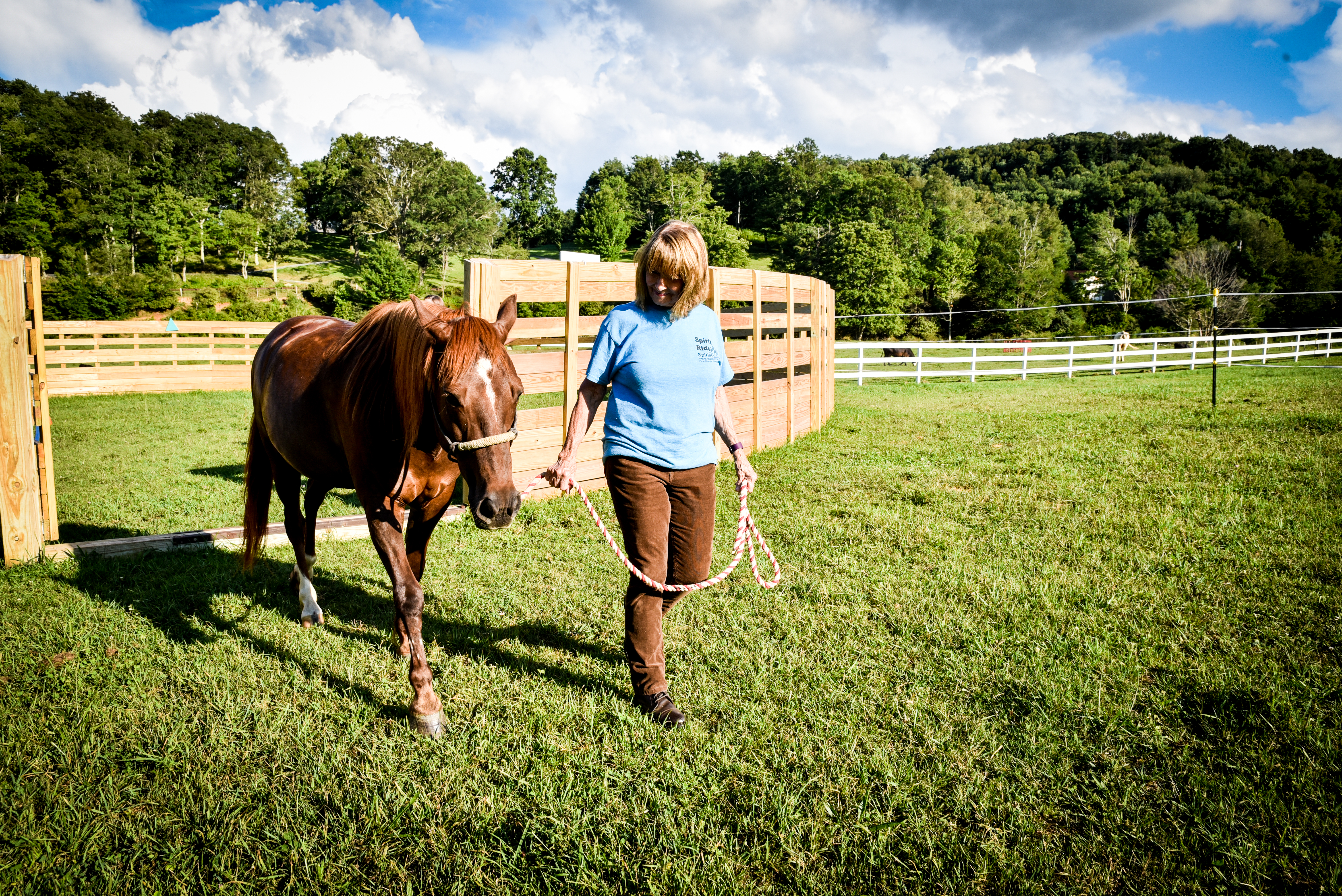 Mary helps with the horses, serves on Therapy Teams, creates art projects, and she and her husband Dave are responsible for building and maintaining the 'SRTC Sensory Integration Boxes' located along the Sensory Trail.
Thank you, Mary, for sharing your vast knowledge and love for learning with our spirit riders and their families.  You make our 'spirits strong' and we truly appreciate you!
SaveSave
SaveSave
SaveSave
SaveSave
SaveSave
SaveSaveSaveSave
SaveSave
SaveSave
SaveSave
SaveSave