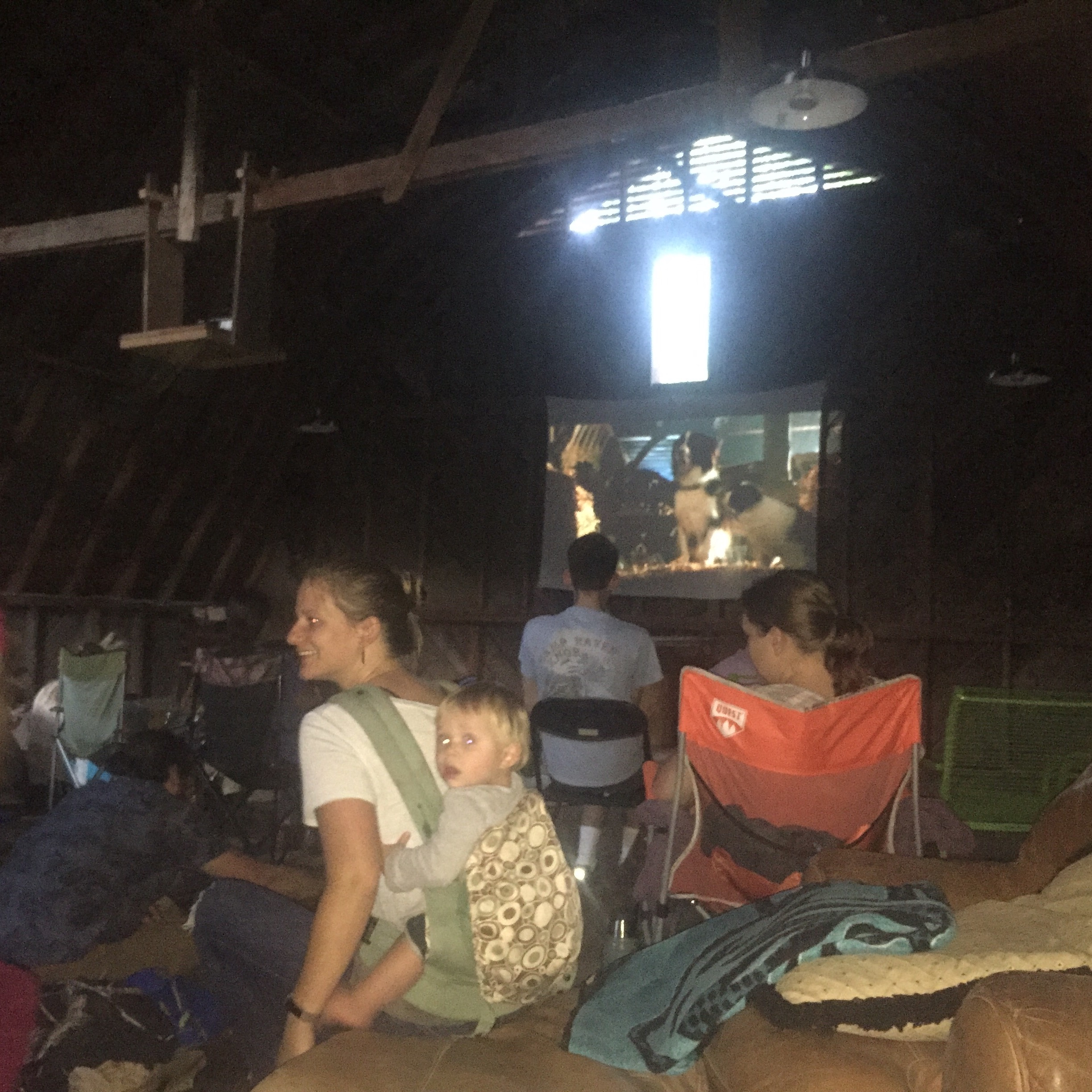 Imagine sitting in a room full of people crowded against each other and suddenly all of the lights go off and you are surrounded by terrifying darkness. Within seconds, a booming force of noise assaults your ears and you feel like your head is going to absolutely burst.  The darkness is contrasted with bright, fast-moving objects on a huge screen causing your eyes to jump from one movement to the next with piercing nervousness and anxiety.   You want to stand up and run out of the room, but you know that you MUST sit still – you MUST be quiet.   The panic builds up inside you and no one else seems to understand, or even know what's going on.  Your mind's voice is screaming, "How can they sit there like this?? How can I sit here for one more second?"  And then you start doing the one thing that usually helps you calm down – rocking back and forth in your chair.  Just as that starts to soothe your nerves the man in front of you turns around and glares at you with eyes like a monster.  "Out! out!", you scream and everyone in the room turns around and 'SHHHHHHHHHH's' you in unison.  Thankfully, at that moment, you are led out by the hand to the solace of the large room that smells like popcorn.  Your mom is very upset but she comforts you and murmurs something you can't quite make out.
Welcome to a night at the movies for a child living with the effects of an Autism Spectrum Disorder. It's hardly a fun night out – for anyone. Fortunately, the general population is becoming more aware of the sensory overload that can be so distressing to those on the spectrum. Dark rooms or bright flashing lights, loud audio, long previews, and snacks filled with sugar, dairy and gluten are becoming a thing of the past (for at least a few nights a month) at several movie theaters across the country.
Last night, our riders and their families, and even adult volunteers, enjoyed a relaxing showing of "Babe" in the upstairs barn loft (our new classroom space).  This calm and beautiful story of a pig that learns that manners and politeness can go a long way in the world, was a sweet and family appropriate 'sensory friendly' movie. By leaving the lights on (but dim), the volume lowered, and allowing families to bring their own healthy snacks, Spirit Ride Therapeutic Center offered a relaxing atmosphere for the ENTIRE family.  If a child needed to move their feet, get away from the noise and go outside to swing, or jump up and down and squeal with joy – they did.  These are not 'behavior' issues – these are just strategies for regulating the sensory assault that happens to so many of our riders on a daily basis. At Spirit Ride, no one gets 'Shhhhhed', no one is judged, and EVERYONE understands.
With our horses below us in their stalls and the stars above us in the sky…it was a beautiful evening of fun, togetherness, and understanding.
In the 'spirit' of understanding,
Patty Adams (Executive Director, SRTC)
SaveSave