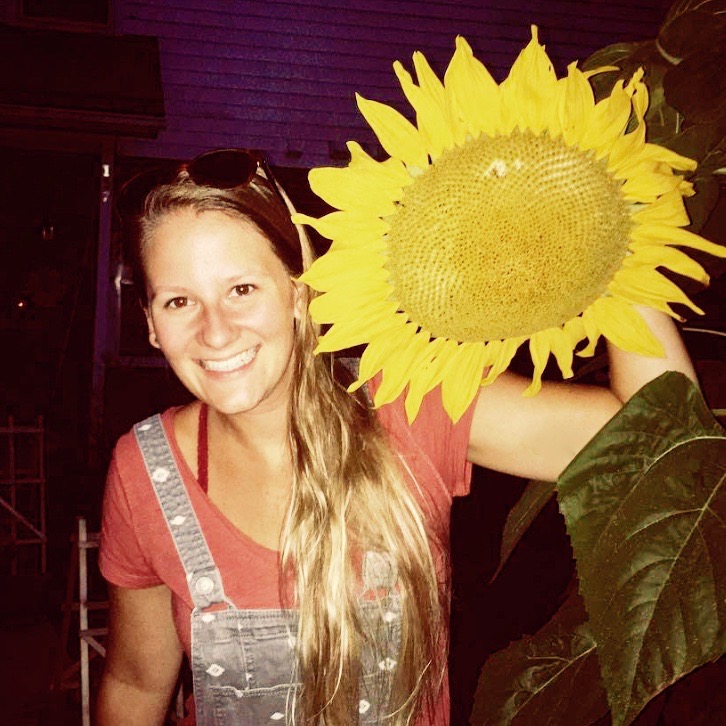 This week's "Spirit Spotlight" shines on Spirit Ride Therapy Team Member, Amber Sebastian.  Amber grew up in the Florida Keys with a love for the outdoors, dance, and horses! That combined with her extensive experience and passion for working with children on the spectrum makes her an invaluable part of the Spirit Ride family.
A graduate of Appalachian State University with a B.S. in Communication Sciences and Disorders and a minor in Healthcare Management, in addition to 40 hours of Registered Behavioral Technician (RBT) courses, and over 100 observation hours of multiple licensed SLP's and audiologists, Amber brings a strong knowledge base to SRTC.
During her years at ASU, Amber served as the chapter Secretary as well as chapter President of 'Autism Speaks U'. She enjoyed mentoring through the Dragonfly Spectrum (Autism & Special Needs Aftercare) and Scholars with Diverse Abilities programs.   Sebastian says that her favorite college experience was, "…being a college mentor for classmates with a variety of special needs. One year I worked with two different girls in particular, both with unique learning disorders. My mentoring included going to classes with the girls to taking them off campus to run errands. The relationship I built with these girls was amazing, we had sleepovers and I taught them how to do make-up. This time I spent with them taught me patience and kindness, a time I will never forget."
Currently, Ms. Sebastian works for Avery County Schools as a paraeducator for a child on the spectrum. In addition, she is employed as a behavioral technician for other special needs students after school hours.  "When I work with children at Spirit Ride, I use my knowledge gained from behavioral therapy and from the school system in general, to help promote growth and give helpful tips and information for the rider and family. My experiences in speech and language, special needs, and early childhood have really helped me to connect and understand the rider I'm assisting with."
Volunteering her time and talent are very important to Amber.  "Spirit Ride fills my life in so many ways, it has connected me with such great and knowledgeable people…the knowledge that Patty, the most hands-on, involved, Executive Director brings to each and every session is unbelievable. She is able to give advice to parents and families to better assist their child at home, school, and during therapy sessions. Her skills in teaching, coaching, and passion for children and animals makes her the best, and Spirit Ride the best in return."
Amber believes that volunteering at Spirit Ride doesn't just lift the spirits of the children and their families, she shares, "I enjoy the hard work that goes into keeping the farm clean and safe, and the animals themselves bring my spirit up. Spirit Ride is therapy for myself as much as it is for the riders that come each week. The fulfillment I receive when I spend an afternoon at Spirit Ride is like nothing else."
THANK YOU, Amber – for all that you do to make Spirit Ride such a strong and effective Therapeutic Riding Center for the children of the high country!
SaveSave
SaveSaveSaveSave