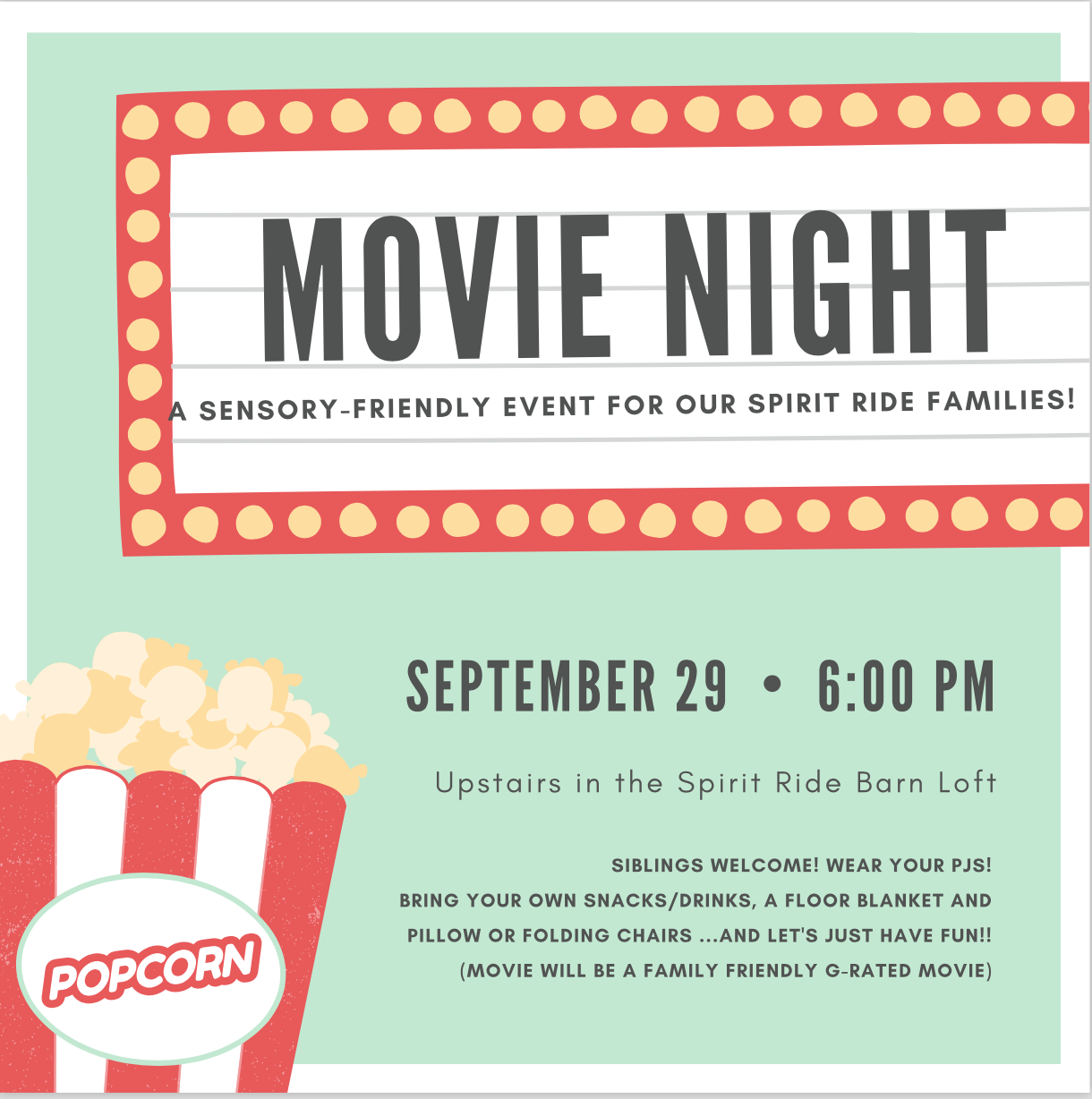 Spirit Ride Families – you are invited to a special showing of the family favorite, "Babe".  This story of how perseverance, politeness, and kindness always wins is a favorite of all ages.
Storyline:

"Gentle farmer Arthur Hoggett wins a piglet named Babe at a county fair. Narrowly escaping his fate as Christmas dinner when Farmer Hoggett decides to show him at the next fair, Babe bonds with motherly border collie Fly and discovers that he too can herd sheep. But will the other farm animals, including Fly's jealous husband Rex, accept a pig who doesn't conform to the farm's social hierarchy?"
We encourage you to bring the entire family! This will be a fun time to get to know other families and just enjoy hanging out at the farm. The movie will be shown on a big screen upstairs in the barn loft. No previews, low lighting, and plenty of room to walk around during the movie. Bring a lawn blanket or lawn chairs and snacks for your own family.
Please arrive by 6. The movie will begin at 6:15 and end at 7:45.
See you at the farm!
SaveSave